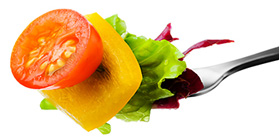 Are you eager to feed your family with healthy, nutritious, home cooked meals, but struggle to find the time?
Do you find yourself spending too much money on eating out or take-away?
How much is your time worth?
If you prefer to eat tasty and healthy meals at home, but don't have time to cook, I am here to help you.
I  offer a wide selection of food ranging from entree to deserts.
Whether you are looking to enjoy dinner with your family, or having a big party I can help you.
Contact me to work out a personal arrangement: the service can be tailored to match your needs.
Pick up only from Aspendale 3195
All orders need to be placed via email: family.chef.irina@gmail.com or a telephone call on 0421 390 813.